Holiday Greetings and Insurance Reminder
Holiday Greetings and Insurance Reminder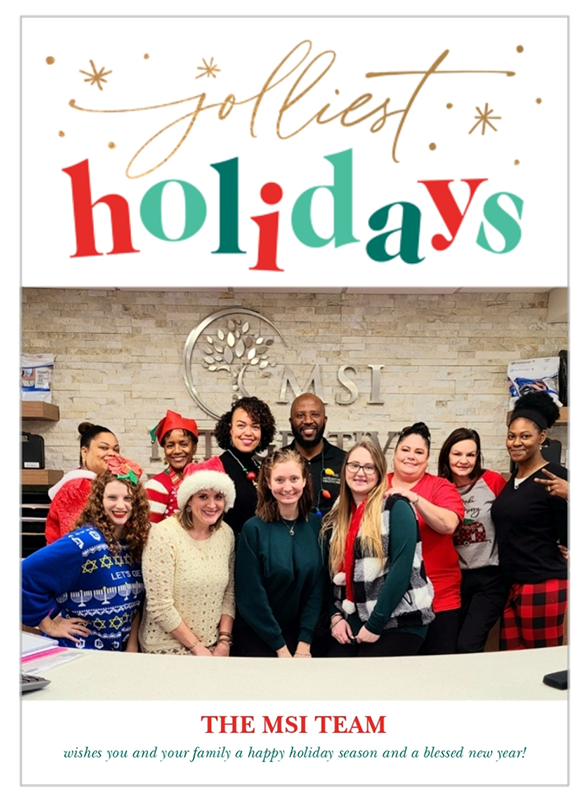 Dear MSI Patients,
You and your family have our most sincere wishes for a happy, healthy holiday and a blessed new year. We are excited to be part of your best health yet! It is our joy to take excellent care of you and your family and we are looking forward to a 2022 filled with meaningful opportunities, hearty laughter, and intentional self-care.
As always, please see below for a few helpful insurance-related reminders as we transition into a new year 😊
As an important reminder: Most insurance plans and all Medicare policies restart on January 1. Be sure to provide us with a copy of your most recent insurance or Medicare card as soon as possible to ensure accurate verification and billing.
All deductibles, co-pays and co-insurances are due at the time of service. You may email a copy of the front and back of your card to jherold@msiwc.com or call or fax the information to (410) 877-8577. If you have questions regarding your health insurance policy, coverage or benefits, please contact your insurance carrier as the primary resource.
We look forward to taking care of you in 2022 and beyond!
Cheers to your best health!
The MSI Team