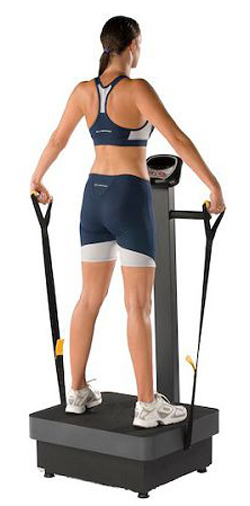 Whole body vibration (WBV) is a treatment shown to have an important role in increasing neuromuscular performance, improving muscular strength, balance, gait mechanics, and quality of life.
During (WBV) the person sits or lies on a machine with a vibrating platform. The device sends energy to the body, which forces the muscle to contract and relax dozens of times per second. Even though it does not involve active exercise, it can be exhausting and feel like having been to the gym. An active therapy plan with WBV is sufficient to build strength and improve flexibility and fitness. It may also help reduce back pain and bone loss.
If you would like more information, contact the team at either of our Bel Air or Overlea locations today to schedule an appointment.