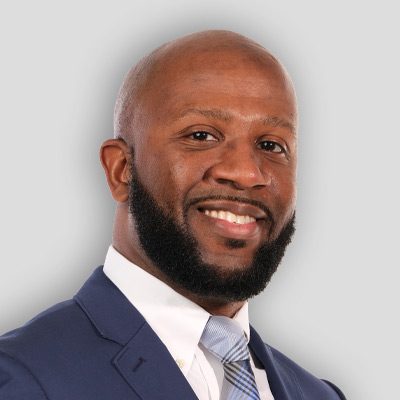 Rochelin Herold, DC, MS, BS, CEAS
Owner, Clinic Director & Chiropractor with PT Privileges
Dr. Rochelin Herold was born and raised in Brooklyn, New York to proud Haitian parents. Dr. Herold is the youngest son of five children. In 1997, Dr. Herold became a proud Mountaineer, furthering his studies at West Virginia University (WVU) in Morgantown, West Virginia where he earned a Master of Science in Community Health Education and a Bachelor of Science in Exercise Physiology.
Soon after completing graduate studies at WVU, Dr. Herold applied for and was accepted to the Doctorate program at Life University College of Chiropractic in Marietta, Georgia.
Dr. Herold was one of the first two recipients of the Research Track Award for his contributions in furthering chiropractic research. In March 2008, Dr. Herold was awarded a Doctorate of Chiropractic (DC) and relocated to Maryland with his wife, Joyce.
Dr. Herold has served for a number of years as a supervising chiropractor at several well-known offices throughout the Baltimore and Washington D.C. metropolitan areas. In May 2010, Dr. Herold was afforded a rare opportunity to travel to Haiti on a mission trip and serve with a team of medical professionals after the devastating earthquake to the region. Dr. Herold now offers services to his immediate community in Bel Air, MD at the MSI Integrative Healthcare (MSI), a full service chiropractic, physical therapy, and natural health facility with cutting edge technologies that meet and exceed diverse patient needs.
Dr. Herold stays busy as the Clinical Director of MSI. He has been trained in Colossus software and has served as an expert medical testimony during personal injury and motor vehicle accident cases of patients. He also engages in continuing education opportunities in order to offer his patients the most modern practices and to be a mentor and leader in the health and wellness realm. In his personal time, Dr. Herold enjoys exercising, traveling, playing various sports, and spending time with friends and family. Dr. Herold also dedicates time to his church in Baltimore and is an avid reader of various texts ranging from the latest health and wellness journals to the Bible. He currently lives in Bel Air with his wife Joyce, son Caleb and daughter Christa.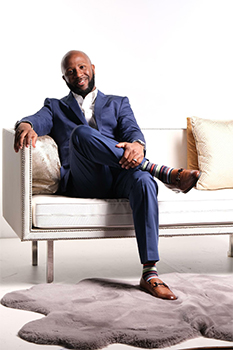 PRESENTATION TOPICS:
Dr. Herold enjoys working with event coordinators to customize his talks within the scope of his practice. Below is a list of the most requested topics.
DARE 2 LIVE WELL: 10 WAYS TO LIVE PAIN-FREE
An interactive workshop delving into the science behind pain and real solutions for properly managing your health.
WELLNESS FOR LEADERS
Health strategies and resources for ministry leaders and volunteers. Discover the connections among spiritual, emotional and physical health and unlock sustainable health solutions.
WORKPLACE WELLNESS
Dr. Herold provides and demonstrates ergonomic best practices for working people. Gather your tools for working pain-free here!
THE LAWS OF BUSINESS EXPANSION
Dr. Herold dives into the world of business development and expansion. Guests will gain tools for growing a thriving business, overcoming barriers and leading with intention.
SPINAL HEALTH IN-SERVICE
Everyone has back pain; this hands-on workshop provides a wealth of information and strategies for self-care, back pain prevention and injury recovery.
PAIN IN THE NECK
Dr. Herold breaks down the science behind cervical spine pain, spinal discs, nerves and blood vessels and shares with guests real solutions for headache, migraine, and seasonal allergy pain.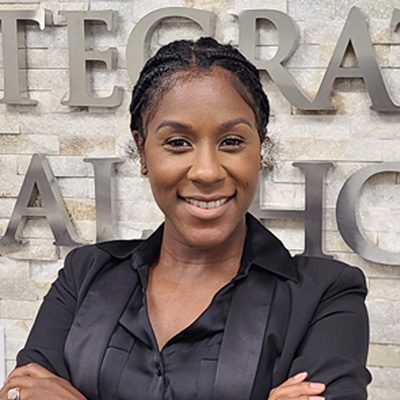 Eboni McCoy, AGPCNP-C
Medical Director
Eboni McCoy is a Certified Adult Gerontology Primary Care Nurse Practitioner (AGPCNP-C) with 17 years of experience in healthcare. Her professional passions are integrated regenerative medicine, health promotion and primary prevention.
Eboni graduated from Liberty University with a bachelor's in the science of Nursing in 2005, and a master's in the science of Nursing Education in 2008. She received her Nurse Practitioner degree from the University of North Carolina at Chapel Hill in 2017. Her nursing experience includes several years of regenerative medicine expertise as well as hospital bedside nursing, travel nursing, nursing adjunct faculty, NCLEX instructor, and professional nurse tutoring.
Eboni is very passionate about individuals staying on top of their health through preventative care. Eboni's diverse work experiences created a burning desire to help people heal so that they could discover their purpose in life.
Eboni is dedicated to closing the gap between misinformation and patient healing by collaborating with MSI where she oversees and facilitates regenerative medicine procedures.
In Eboni's downtime, she enjoys exercising, traveling, being in nature, reading a good book, and spending time with her husband, family, and friends.
WHAT OUR PATIENTS HAVE TO SAY