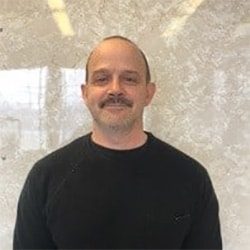 "Before I came to the MSI Integrative Healthcare, I suffered from neck pain, headaches, shoulder pain and back pain. I was unable to work, play, drive without pain. Since starting treatment at MSI I have noticed a vast improvement in my everyday life. Not just the physical but the psychological effect of not being in pain and having headaches every day.
I drive to work with no issues and I now work overtime as well because I feel better.  I am happy and looking forward to getting to the gym and living my life. I was extremely unhappy all the time. If you want to feel better and enjoy life, come to the MSI Integrative Healthcare. I did. It was the best decision I made. No surgery."
- Richard D.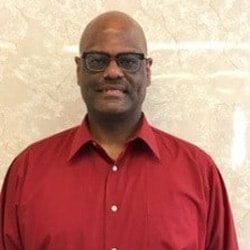 "Before I came to the MSI Integrative Healthcare, I suffered from Low back pain radiating to left leg and left arm numbness. I was unable to sit for more than 45 minutes without left leg pain or lay on left side for 5 minutes before left arm went numb. Since starting treatment at MSI, I have noticed I can sit for hours with little to no left leg pain and I can lay on my left side all night without left arm numbness.
I have no limits to my physical activities with better movement without pain and I have more energy and stamina as well. Definitely get Dr. Herold to evaluate you. I'm very impressed with what chiropractic has done for me. It's great to have noninvasive, effective therapies for patients."
- Phillip H.
---
"Dr. Herold is great! The combination of spinal decompression, physical therapy, and chiropractic care worked so well for me in just a month. I have found MSI's multi-disciplinary approach to be much more effective than just PT or chiropractic alone--which is the way I've been treated for the past 15+ years. And the staff is so friendly and accommodating!"
- Jen W.
---
"I came to MSI Integrative Healthcare because I was experiencing back pain early in my second trimester. I can not recommend Dr. Herold enough to any pregnant woman who is looking for some natural pain relief. Not only is my back pain more manageable, but the accompanying physical therapy exercises are helping to give me an easy exercise routine that prepares me for delivery. The staff is excellent and the atmosphere is very positive and comfortable. I will most definitely be planning to come back after our baby gets here!"
- Sara W.
---
"Check out MSI! Between Dr. Herold and all the staff, so very friendly. They find and design the treatment that is best for you, to make sure you can feel and be more healthy. As the phrase goes, 'no pain, no gain'! They ROCK at MSI!"
- Dana M.
---
"Fantastic! Dr. Herold is great! Physical therapy combined with chiropractic has changed my life! Dr. Herold is professional, attentive, knowledgeable, courteous, and helpful. The staff at the office is the best!"
- Erik J.
---
"My visit was very informative. The doctor reviewed with me the difference in my initial set of back x-rays as compared to recent x-rays after 30 visits. It showed significant improvement. The exercises I do at each visit really help my back, neck, and knees. The chiropractic techniques really make a difference. Everyone is helpful and nice to work with."
- Pamela S.